Blog
»
Why You Need a Custom Food Delivery App For Your Restaurant?
Why You Need a Custom Food Delivery App For Your Restaurant?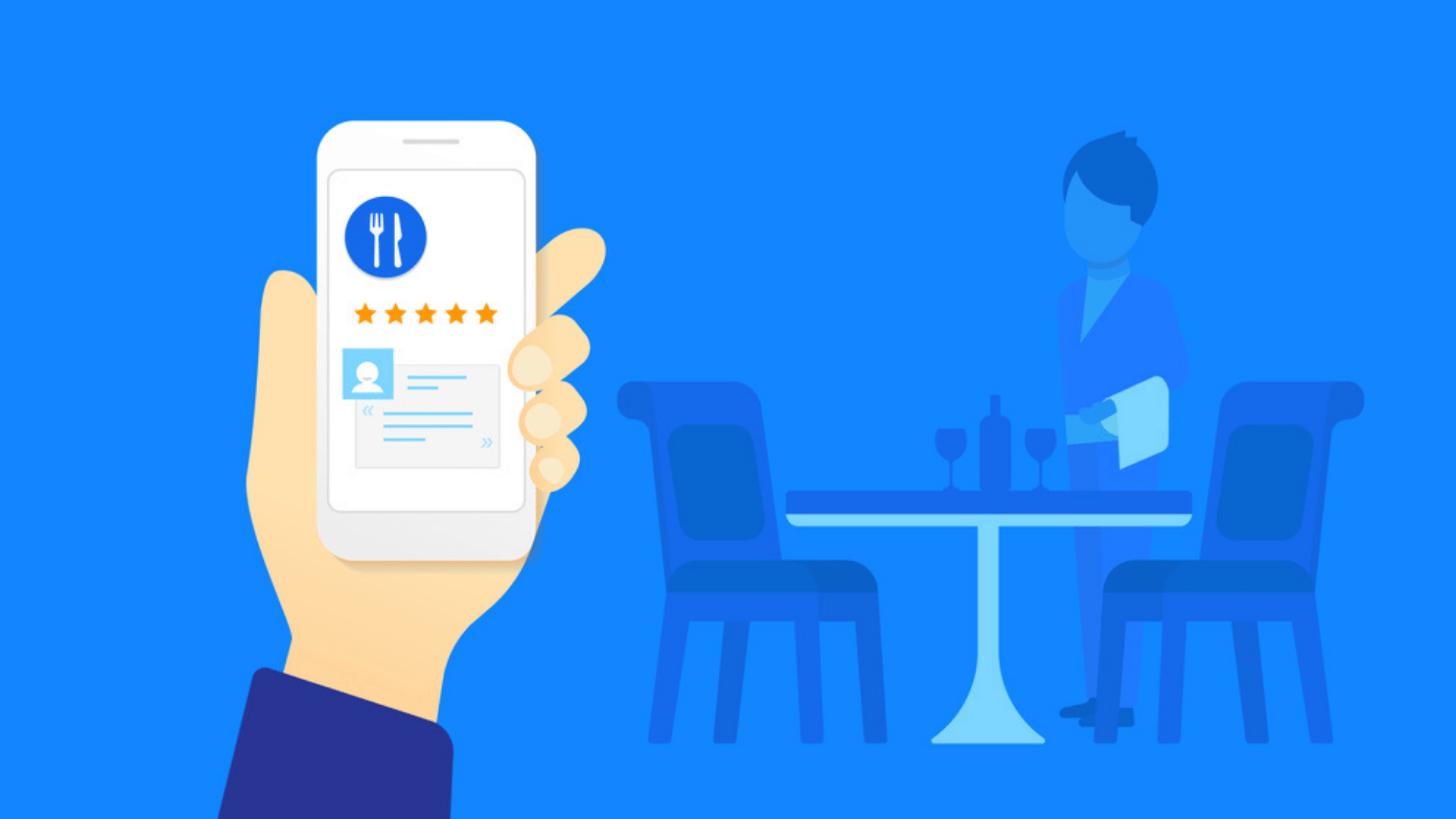 Last updated on: January 7, 2021
When the world is figuring out ways to survive from the economic black hole created by the pandemic, the restaurants are facing never-seen-before challenges. The footfalls for dine-in was on halt for months, and even after the unlock, the new normal and strict in-dining rules have put a big question on how restaurants can get back on a profitable track.
On the other hand, trends suggest that more people are preferring to order food online. Recent research by Gallup Poll shows that 72% of customers prefer to go with the food delivery option because they don't want to get out of the comfort of their home. This rise in online food ordering is a good plus. However, the third-party aggregators take away a high share of profits from the restaurants, making these food apps an expensive deal for the independent restaurant owners.
Your food ordering app vs Third-party apps
The best strategy for restaurant owners is to create their own delivery network by building a mobile app tailored to their restaurant needs. It will not only save significant revenue spent on tie-ups with third-party apps, but this solution promises higher efficiency, profitability, and effectiveness. And recent reports indicate a substantial rise in a shift to platform-to-consumer delivery compared to restaurant walk-ins. An analysis by Statista presented that, in the Platform-to-Consumer Delivery segment, the number of users is expected to amount to 10 million by 2024.
Though this pandemic has pinned down many businesses, it has presented an opportunity for restaurant owners to adopt new technologies and change or upgrade their routine customer strategies. Opting for third-party services may seem a quick fix to leverage the digital transformation, but third-party delivery has shown many vulnerabilities in delivering quality customer experience. Contrarily, building your own food ordering app provides restaurant owners with full flexibility and control over serving their customers. And more importantly, it is a reliable and sustainable solution.
Your branded restaurant mobile app can help you win the new age benefits

Earn customer loyalty for your brand
Customers using a third-party app to order food from your restaurant are interacting with the app, not your brand. Even if the customer loves the food, menu, or packaging, what the customer remembers is the app experience. The loyalty is towards the third-party app.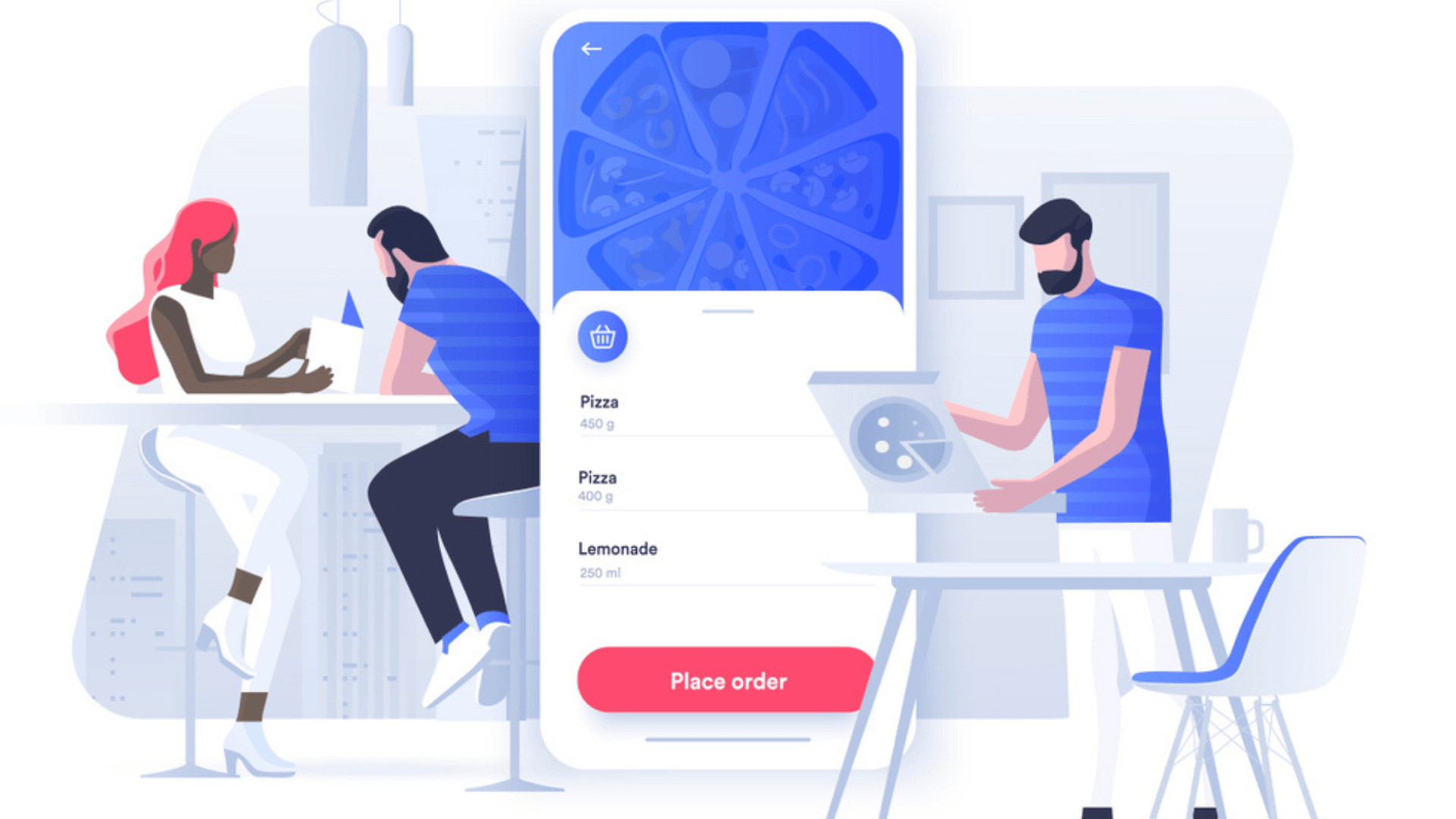 When you have your branded delivery channel in place, the entire search to order interaction happens on your app, creating a strong and reliable bond between customer and your restaurant. It helps you retain your customers, increasing customer loyalty with your brand.
Eliminate business cannibalization
On third-party platforms, everyday new vendors are getting listed. And the reputation of your brand would help both old and new vendors to get more business as your brand popularity is helping the app to win the trust of the customers.
On one side, a third-party aggregator takes advantage of your market penetration. On the other side, all the negative impact of delayed deliveries, bad delivery experiences, etc. puts your brand's reputation at stake. It makes it more feasible to invest in creating your own delivery app to avoid business cannibalization from third-party delivery vendors.
Complete control over the customer experience
Delivery period, the behaviour of delivery personnel, and food freshness are the key concerns when you want to maintain a reputation of your brand. Third-party services pick and deliver orders from multiple restaurants at the same time, making it impossible for them to keep consistency in delivery experience. Check this stat, 50% food delivery orders face inaccuracy due to delays, driver behaviours, or food freshness. These factors lead to more cancellations and negative reviews.
With your own delivery platform, you have your trained delivery staff. With your restaurant management app, you can track all the activities of your delivery personnel. Moreover, you can offer the best discounts, promotional offers, and prioritize the menu as per the trends and customer demands.
Access to insightful customer data
Today, data is a real asset for any business. Third-party services rarely provide access to key customer data like taste preferences, loyal customer base and their locations. Having your own platform empowers you to know your customers better and provide unique, personalized experiences. When customers get a feel of being valued, they are more likely to stick with your restaurant. It also helps you design data-backed marketing strategies and advertising campaigns, increasing the percentage of customer conversions and sales.
The economic factor – maximize profitability
Third-party delivery apps charge 25% to 35% commission fees on every order. Plus, restaurant owners need to pay a hefty amount to get their restaurant listed in top search positions and run personalized advertisements. As a result, third-party services take away a big chunk of profits from the restaurants.
Getting your own restaurant app gives you a clear advantage of saving heavy commissions paid to third-party apps. Also, you don't have to face any competition on your app, reducing your investment in getting a higher listing. With the help of a digital marketing expert, you can easily run optimized digital Ad campaigns that gives you more visibility and maximum profits.
The conclusion – get a stunning, snappy, advanced food ordering app crafted for your restaurant
Seamless UI, fast and snappy UX, new age features like AI robots, and easy order management and tracking system are important factors to consider when you decide to develop your own branded restaurant app. And to get a competitive mobile app, selecting the right technology partner is a crucial decision.
Blue Shark Solution can help you build an outstanding, custom food ordering platform for your restaurant. Check out how we have helped our clients build excellent mobile app solutions featuring beautiful synergy of modern technology and silky-smooth designs.